Romance novels are selling exceptionally well in the e-book market, rapidly becoming the best selling genre in the format.  This dramatic increase in market share has been attributed to the lack of cover art with an e-book, allowing romance readers to indulge without having to advertise their literary tastes to the world. "They are not always something that you are comfortable holding in your hand in public," said Sarah Wendell, blogger, author and romance enthusiast.
I find this tragic on two fronts:
1. Are there really enough many adults in the world so insecure about exposing their reading habits to the general public that they would gravitate towards a medium that allows them to read in stealth mode and cause a noticeable increase in sales?
According to the New York Times, romance readers are predominantly women ages 31 to 49.  Aren't these women, and all romance readers in general, confident and secure enough at the age of 30 to be themselves, absent any concerns for what others will think of us based upon the book in our hands?
Are there really that many of us still entangled in high school fears and concerns?
And if this is the case, perhaps there is a business opportunity here in the sale of fake book jackets.
Embarrassed about reading Kinley MacGregor's MASTER OF DESIRE?
Why not cover it with the book jacket for Patrick O'Brian's MASTER AND COMMANDER instead?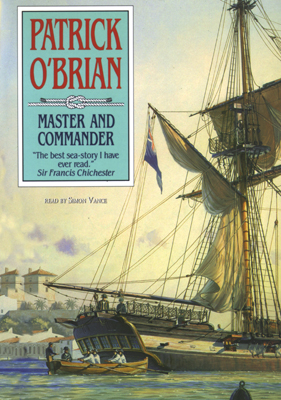 Embarrassed about reading Stephanie Tyler's COMING UNDONE?
Cover up that lusty romance cover with Wally Lamb's more socially approved SHE'S COME UNDONE:
Or perhaps you could simply grow up instead?
2.  Why have romance publishers not responded to this apparent reader insecurity by altering the cover art themselves?  If the covers for MASTER OF DESIRE or COMING UNDONE are too risqué for a large segment of romance readers, why not tone these covers down and allow this wide swath of pathetically insecure readers to walk around with their books without the potential embarrassment that the images on the front may bring?
The romance industry appears to be caught off guard by the response to e-books, and if this is the case, how much money has they left on the table prior to the introduction of the e-book.
And how much is still being left on the table today?
Perhaps it's time to ditch these admittedly ridiculous covers altogether.