Daniel Engber of Slate offers an explanation as to why people behave like idiots before a snowstorm, rushing off to a grocery store that will undoubtedly be open at some point the next day.
The word is hunkering, in the specifically American sense of digging in and taking shelter. It's the anxious form of self-indulgence, where fear is fuel to make us cozy.
I agree that hunkering is part of it, but I also think there is something even larger at play:
People want to be involved in momentous events. They want to feel like they played a part in a historical moment. By role playing panic – which is essentially what a person does when he or she is willing to wait in an endless line for milk that will be readily available in 24 hours – people feel like an essential part of the oncoming snowstorm. They are like actors, committing to a part that their friends, colleagues and the local media have been undoubtedly hyping for three days.
It's no fun to be liaise-faire. Being able to remain calm in an actual emergency is a skill that is valued by all, but remaining calm in a fake emergency is no fun for anyone involved. It just makes the people pretending that they are in the midst of an emergency feel stupid or angry or both. It's like when little kids are running around the playground, pretending that a dragon is chasing them, but one kid just stands there and shouts, "There is no dragon! There is no dragon!"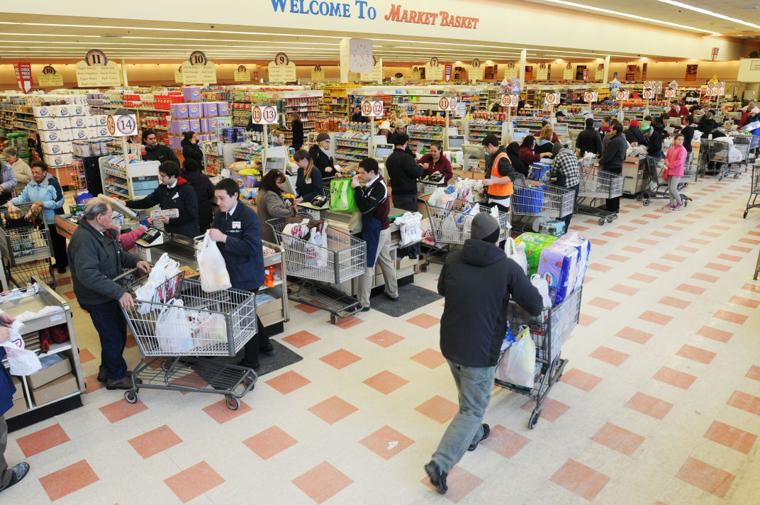 But there is no dragon, people. New England just experienced one of the worst winters in terms of snowfall ever, yet in my part of Connecticut – which received near-record snowfalls – there was never a storm that kept the roads from being cleared and the stores opened within 24 hours, and most of the time, considerably less than that.
In most cases, the roads were impassible for a few hours at best and the stores never actually closed.
My wife and I never went shopping before a storm this winter – despite the fact that we have two small children who drink a lot of milk and eat a lot of bread – and we were never wont for either item. If you don't have enough food in your house to survive 8-24 hours, the problem isn't the storm. It's with the way you shop for groceries.
If you're looking for something to panic about, why not make it climate change. I realize that it won't allow you to go shopping (which also plays a role in the pleasure of pre-storm pretend panic), and you won't find yourself in the midst of the pretend panicked nearly as often, but at least you'll be panicking over something that is real and worthy of your concern.